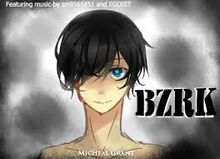 Noah Cotton
Edit
Noah is also known as Keats, which is his code name/alias within BZRK. He is 16 years old and is the younger brother of Alex Cotton. He is Caucasian with messy brown hair and blue eyes. We find out that he was raised in a fairly poor neighbourhood, with little money.
Noah also works alongside with Sadie McLure when he becomes a twitcher. He works for BZRK.
Ad blocker interference detected!
Wikia is a free-to-use site that makes money from advertising. We have a modified experience for viewers using ad blockers

Wikia is not accessible if you've made further modifications. Remove the custom ad blocker rule(s) and the page will load as expected.